SMAG Farmer is a 100% web and mobile tool for day-to-day farm management, covering agronomic, regulatory and economic aspects.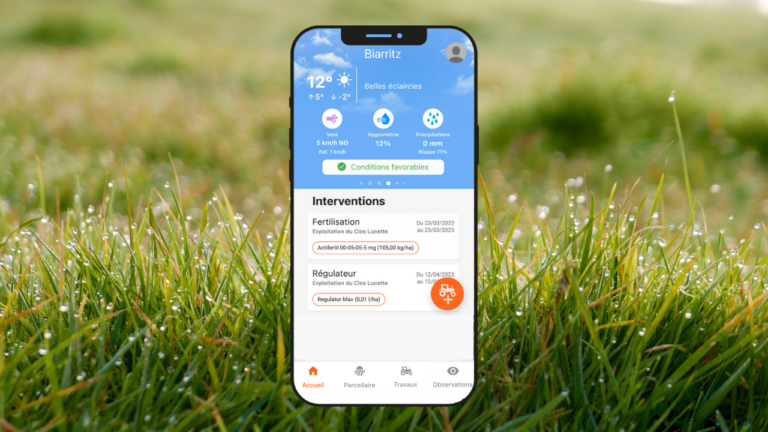 Adjust your farming practices
vegetation indices : monitoring and making available the history of shots taken, indicators of the growth dynamic and progress of the crop.
Precision agriculture : exchanging tasks with your farm machinery.
weather forecast for the municipality and indications of treatment
Secure your processes
Consult your technician's observations
Regulatory checks on your practices (+26 points)
Information required for strategic advice (IFT, CMR, etc.)
Prepare PAC
Production of PPF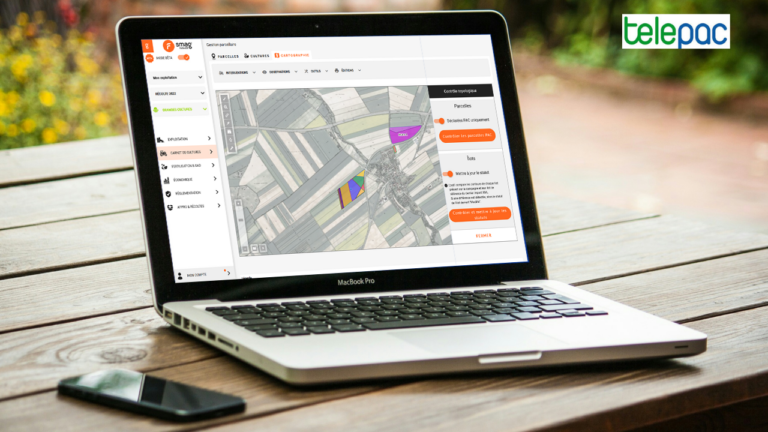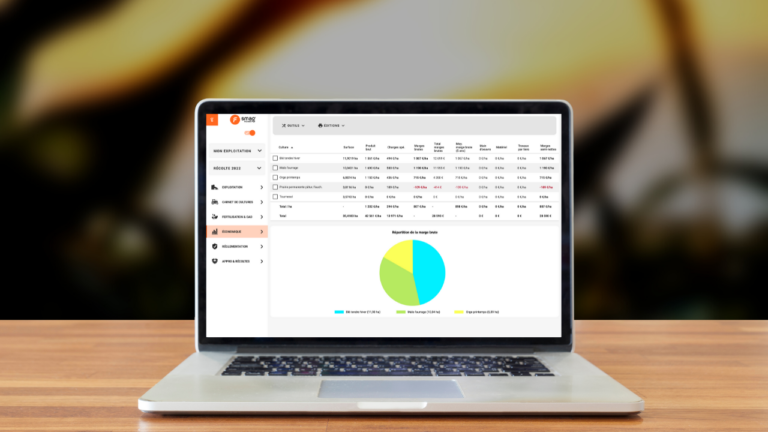 Optimise your profitability
Consulting on changes in production costs, gross and semi-net margins.
Importing your delivery notes and invoices.
View all third-party data in a single application
Interconnection of data with partner solutions DIO and IoT agricultural machinery
Precision agriculture: platform – equipment task exchange
Zéro ressaisie grâce aux connecteurs machines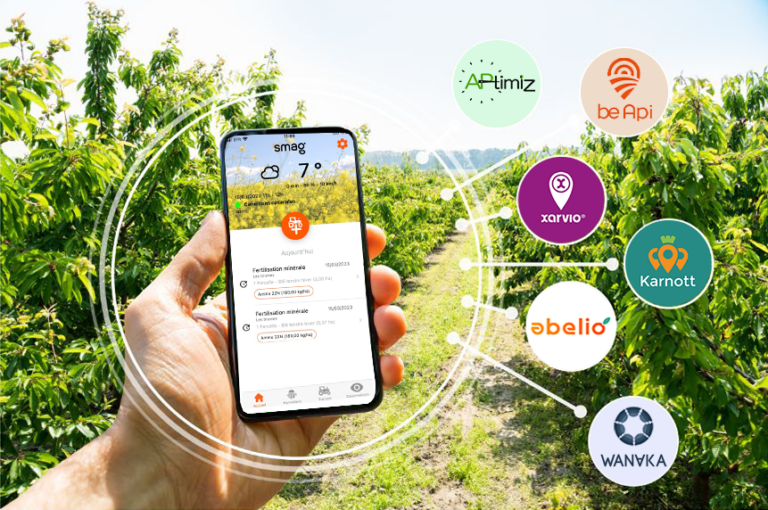 Notre écosystème de partenaires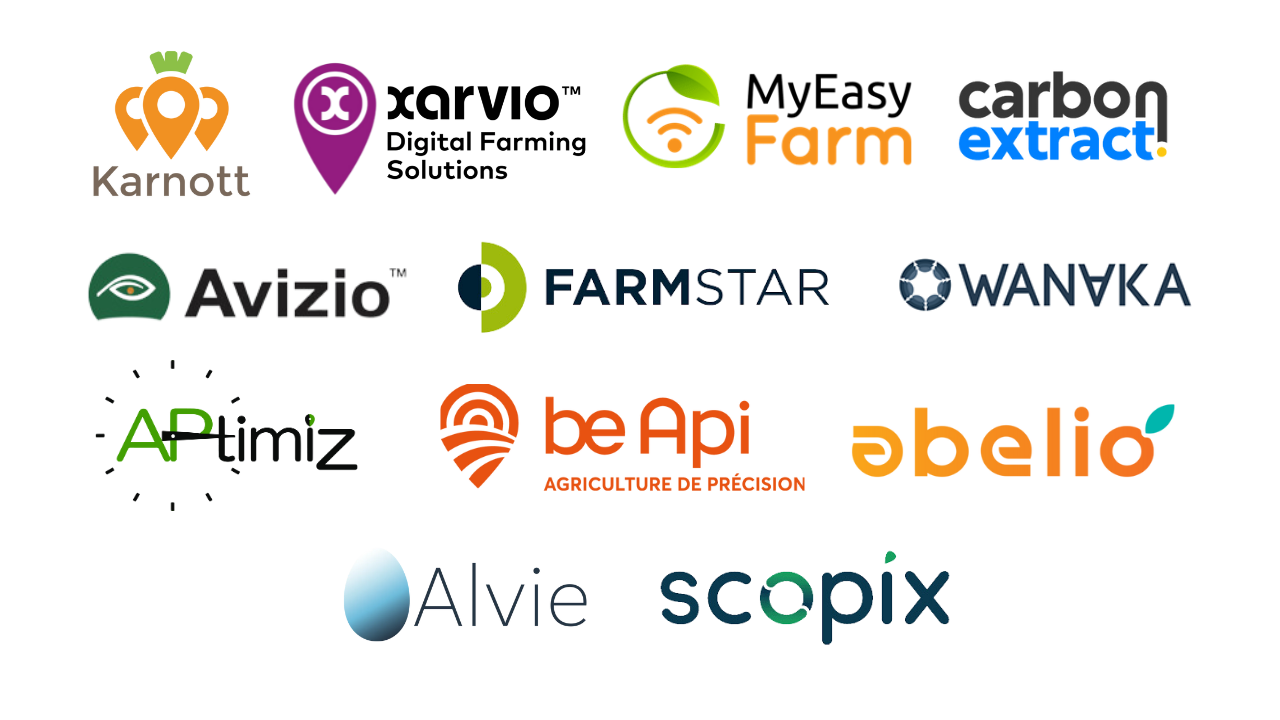 Want to try out Smag Farmer ?
To try Smag Farmer, fill in the form below:
NB: our solution is only available in France, Belgium and Switzerland.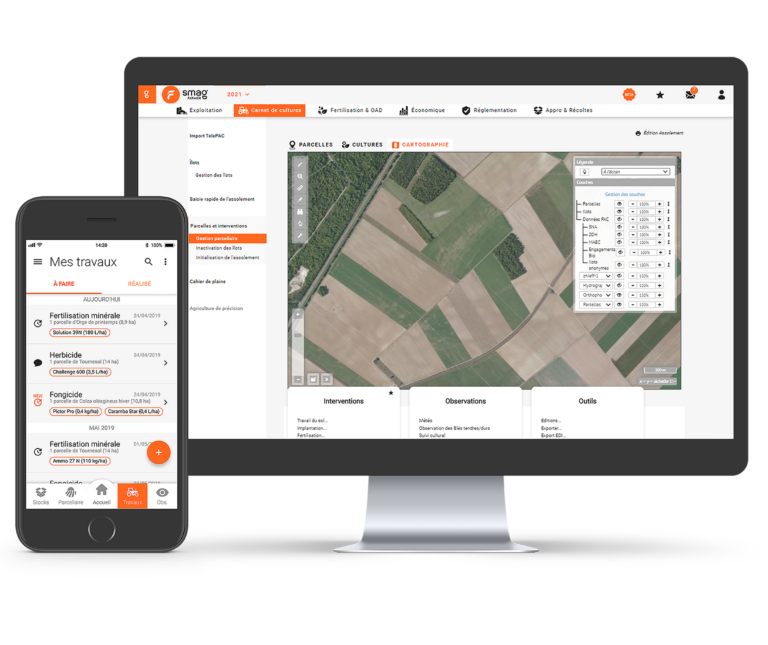 Improve your farm management with our 100% web and mobile management software
Enter your interventions carried out on the plot
Manage your crop rotation on cartographic/tabular interfaces
Retrieve your technician's advice and transform it into an intervention in one click!
Enter your interventions on your smartphone with or without network
Why use farm management software ?
Designed to facilitate the daily life of farmers, farm management software offers various functionalities to optimise and secure farming practices.
Whether it's for farm management, production management or stock management, management software dedicated to farmers also facilitates the traceability of production and makes it possible to comply with regulations in real time.
Simplify the management of your land parcels and optimise the traceability of your production
Our farm management software and its mobile application accompany you from the field to the office.
Designed for the management of your farm and the traceability of your agricultural production, Smag Farmer offers you all the functionalities to accompany you towards more performance and serenity in your daily practice.
One of the best responses to regulatory constraints
Support for more profitable and sustainable agriculture
A tool for collecting and analysing data related to your operations, to enhance your production
Finally, Smag Farmer is RGPD compliant. The data collected remains 100% the property of the farmers