SMAG once again takes part in Les Culturales 2018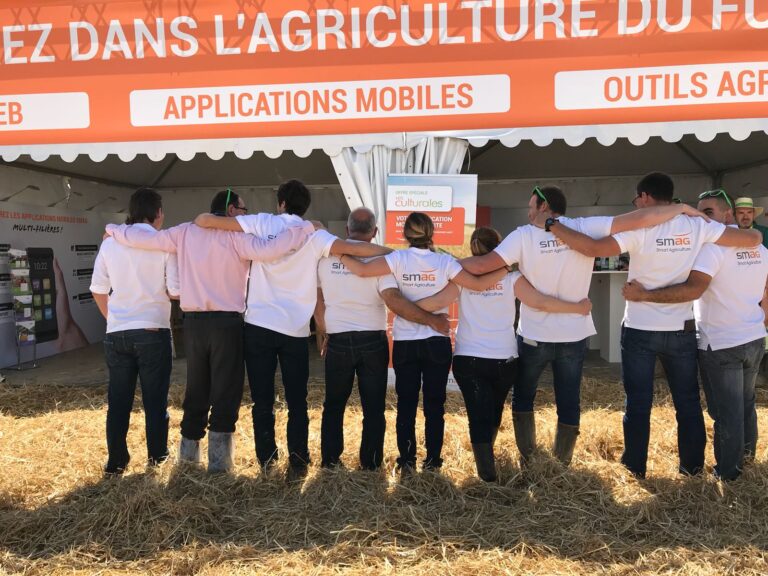 After 10 years, the Les Culturales Sud event is back for its 13th edition ! A benchmark event for plant farming operations.
Organized by Arvalis – Institut du végétal, Les Culturales 2018, major open-air convention, was held on June 6 – 7 in the Gers over 10,000 visitors, who had come to explore the latest innovations in economic and environmental management of agricultural operations.
250 participants gathered in an area of more than 20 ha to exhibit a showcase of current and future agricultural practices, an in-depth look at innovative agricultural techniques and agronomic services driving improvement in farming efficiency and soil fertility.
Environmental and ecological issues were also well-represented at the event. Precision farming and crop health formed an integral part of the major topics discussed during the event. Visitors also had the opportunity to explore new tools in decision-making and optimisation of cultivation methods, like the Be Api start-up.
Les Culturales 2018 : welcome to Smart Agriculture
The SMAG teams, eager to make the event a success, braved difficult weather conditions to welcome visitors, farmers, consultants, cooperatives and traders, who flocked to our stand to learn about our range of web software and mobile applications (agreo, atland, LEA) dedicated to agricultural plot management, agricultural advisory management and monitoring of agricultural operations.
A perfect blend of enthusiasm, exchange and good vibes helped make this edition of the event a great success! Thanks to everyone who participated !