Blog and News
Frédéric Commerçon / Domaines Listel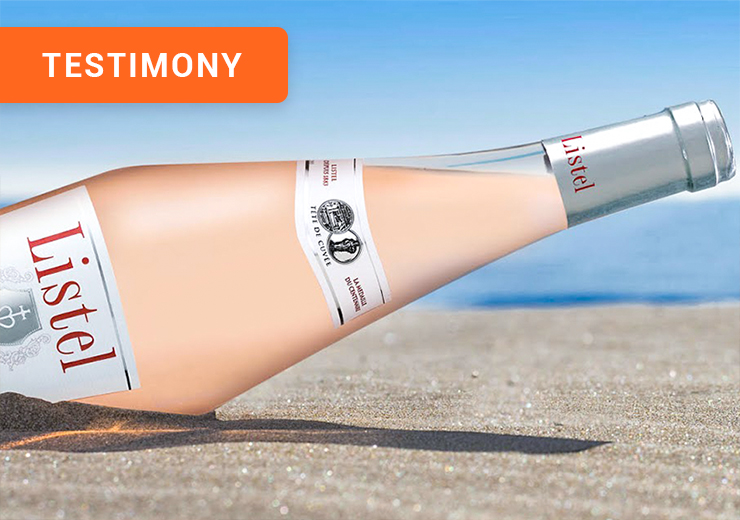 ---
Domaines Listel, an affiliate of the Champagne Vranken Pommery Group, has chosen the Agreo Vine & Wine software to drive its winery management system across all its production sites.
Highly geared towards innovation, Domaines Listel created their own unique production tools specific to the development of the fine wines they produce.  Their vineyards, planted in sand, hold a special classification for "sensitive agriculture", and one of the group's vineyards also carries the "Organic" label.
In 2003, Domaines Listel management was looking to get rid of their ageing viticulture information system and replace it with a more modern product, capable of providing both operations management and traceability of produce, which at the time was not computerised. They selected our software suite Agreo Vine & Wine for the technical management of vineyards and wine production.
Agreo Vine & Wine enables individual plots and operations in the vineyard to be monitored (observations, forecasts, treatments) using cartography and traceability tools.  Agreo Vine & Wine manages information on input, fermentation, blending, treatment and output in production.
Customer experience
"From an operational perspective, Agreo Vine & Wine helped us improve our administrative performance (via real-time online traceability, information history, and ability to enter fermentation operations via the pocket PC)", explains Frédéric Commerçon, Head of Information Systems at DOMAINES LISTEL.
"Agreo Vine & Wine also improved communications within the company itself, between the various operators and workers in the vineyards and those on the winemaking side."
"From an IT point of view, it was a real necessity to move from an internal bespoke system that was costly to maintain, to market-leading software with regular upgrades.  The successful integration of SMAG into the Listel Information System enables data exchange with other tools such as the "Eurêka Solutions" ERP, the MQUAI grape harvest yield reporter, or the Dyostem maturity monitoring tool."
"SMAG is a company that is resolutely modern in its technological choices. I appreciate the fact that constant improvement of SMAG tools remains the long-term goal of the management team, and that client participation is taken very seriously when making software development choices.  We work closely alongside SMAG, and consider them to be a reliable and stable partner for Listel."
Domaines LISTEL
Domaines Listel is a winemaking company specialising in rosé wines from the sandy vineyards of the Gulf of Lyon, as well as rosés from the Provence and Rhône regions.  Employing 280 staff, Listel is the largest winemaking landowner in Europe, with a total of 4,500 hectares of natural space, of which almost 2000 hectares are vineyards (1,700 in les Sables and 300 in Provence).  Production amounts to 45 million bottles of Sables and Provence rosé wines, as well as sparkling wines.