Blog and News
Testimonial : How the AGREO solution has enabled to secure production information and gain in administrative performance ?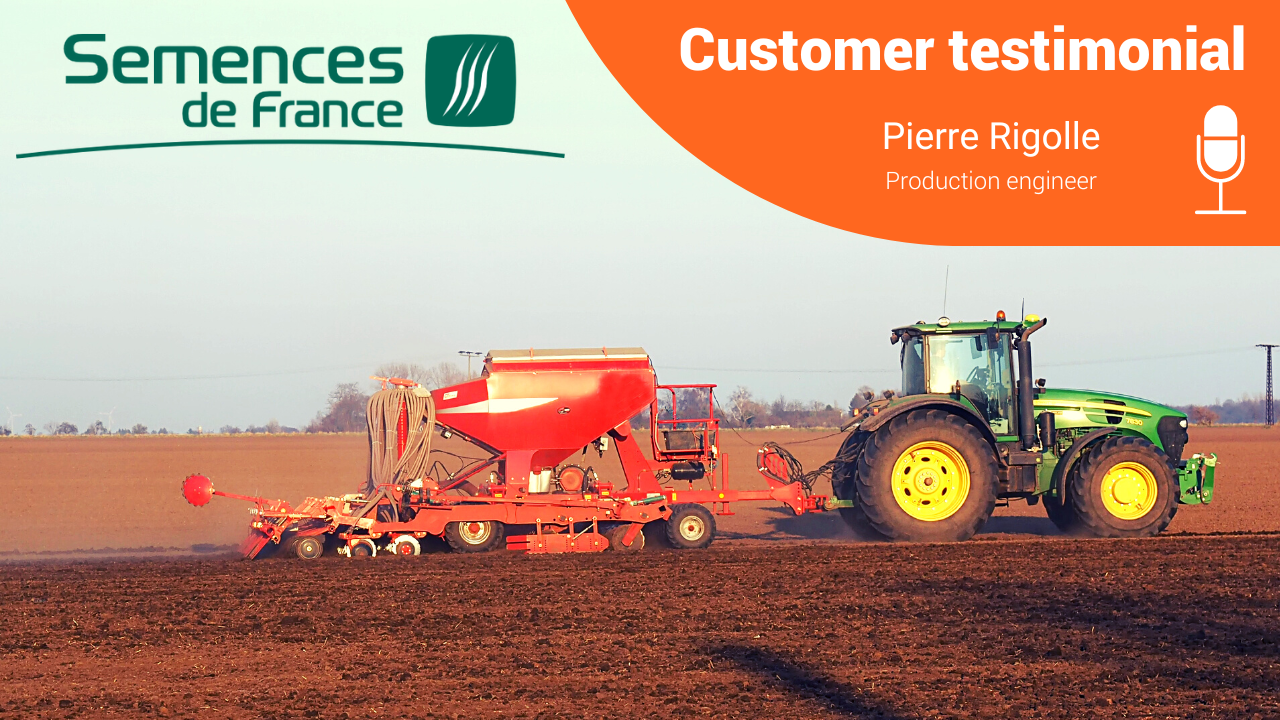 ---
Secure production information and improve administrative performance with the AGREO solution
Leader on the straw cereals and forage seed market, Semences de France also markets hybrid seeds such as corn, sunflower, rapeseed, hybrid barley and sorghum. For the last 10 years, the productions gather each year, between 1000 and 3000 ha of rapeseed, 500 ha of self-pollinated cereals and about 1000 ton 2000 ha of feed grains.

At the request of one of its customers, NPZ, one of the largest rapeseed breeders in Europe, Semences de France (SDF) was looking for an IT solution that centralize the real-time information flow on yields and the traceability of agricultural production.
The deployment of the tool was focused on rapeseed production, which is the most economically valuable species.

The initial challenge was to optimize and trace production through a highly agronomic approach. SMAG's AGREO software was the obvious choice because it responded natively to the very strong constraints of centralising, synthesising and transfer these data to a breeder in real time. The software also places the technician at the heart of the application, simplifying their data entry work and ensuring the quality of field data and compliance with specifications and commitments to clients.
«Thanks to AGREO, we have reliable and complete traceability from the field to the factory.» testifies Pierre Rigolle.
Very quickly, it became clear that the challenge was also to streamline processes and improve efficiency. Before the AGREO implementation, informations was entered and re-entered on Excel files by technicians, with all the risks that this entailed in terms of data entry errors and manipulations. The documents were printed and sent by mail.
«From the outside, you don't realise how much administrative work goes into seed production. We have a lot of documents in transit : contracts, invoices, delivery slips, exchanges with SEMAE and many other players (…)» explains Pierre Rigolle.
After deploying the solution, Semence de France has seen many benefits :
Time saved on invoicing processing speed
Reliability of information over time
Reactivity in the event of production problems
Increase in overall service quality
Building loyalty among multipliers
Increase customer loyalty
To read the rest and find out more…
Download the full testimonial, including background, deployment stages, results and key figures.