With the aim of optimising crop profitability while limiting the impact on the environment, SMAG offers a full range of solutions for crop protection.
The combination of several software packages for the protection of your crops
Thanks to the plot data entered in Smag Farmer (variety, sowing date, soil type, soil quality, cultivation method, etc.), our partners enable you to anticipate the risks in your campaigns in order to better protect your crops and preserve the work carried out on your farm, with a rational use of fungicides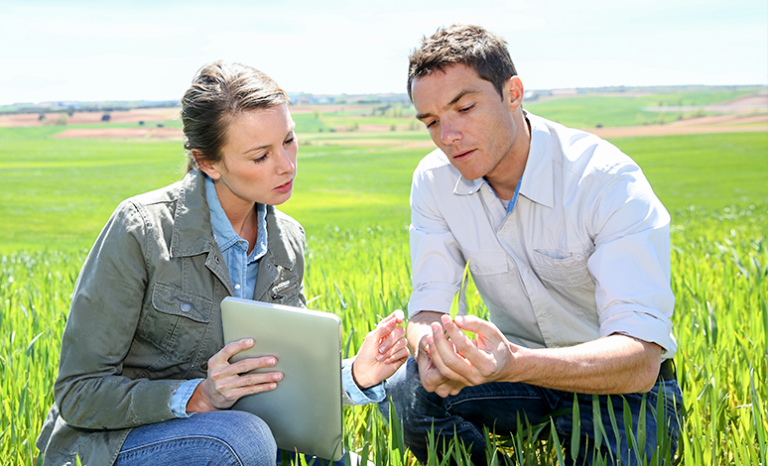 Adjust the use of fungicides on wheat crops
Interoperable with the plot management software applications Agreo and Atland, BASF Agro's Decision Support Tool (DST) Atlas – Maladie du blé  (Wheat disease) helps to optimise the positioning of fungicidal treatments on wheat crops.
Avoid duplicate entries, save time !
Import the plot data and the in-season treatments already entered into your plot management software directly into Atlas.
Send the treatment recommendations from Atlas to the plots concerned on your web software.
Validate the advice directly in your plot management software in order to automatically generate an intervention in your crop calendar.
A complete range at the service of your agriculture