Blog and News
Testimonial: How did KWS digitalize the whole process of seed production with Agreo?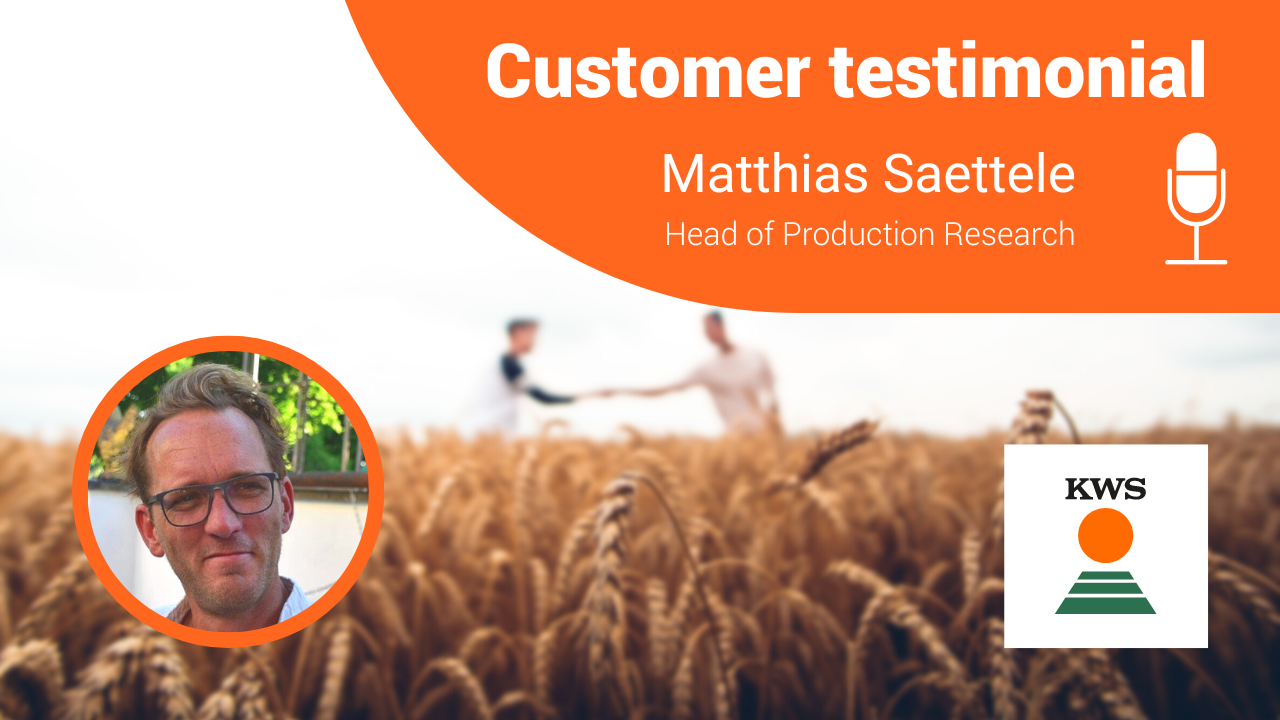 ---
Matthias Saettele, the head of production research for KWS, relates the implementation of Agreo.
KWS is one of the world's leading growers and seed producers. Founded in Germany, they are now in 70 countries. Most of their production is composed of corn, sugar beet, and cereals. Their expertise in seed production ranges from research and breeding, to production, and distribution. Matthias leads the production research team for corn and sunflower seeds in Europe with team members spread across multiple countries.
The seeding industry needs lots of paperwork to send planting recommendations, building the contracts, send and receive field information. Now with the appropriate software, the paperwork becomes administrative tasks that can be digitalised and streamlined.
"Digitalisation is important. We looked for solutions to make the exchange of data between us and the seed producers happen only in one database." says Matthias Saettele.

"When I started, we had an excel and access database", tells Matthias. His team sent and received a lot of data from the seed producers e.g., flowering data, pictures as excel files but also the whole planting recommendations table.
He had been recommended Agreo by their French seed production partners, as they were already using it and wanted to have compatible technology. KWS saw the possibilities to adapt the tool to their needs and make the data exchange easier.
They started using Agreo Seeds in 2018 and today KWS has an ecosystem of 20 users both using the full version of Agreo or the light version.
"All the data is always available, even on the mobile phone" for a full view of the seed production in real time.
KWS' production research team has found Agreo Seeds to be very helpful in their everyday work thanks to:
Time saved in the fields and in making production plans
Direct connection to the seed producers
Agronomic data always available and updated daily
To discover how KWS digitalized the whole process of seed production from planning to commercialization with Agreo Seeds: